Chandelier Farms
Wedding & Special Event Venue
We're so glad you're here.
NOW BOOKING 2022 AND 2023 DATES
Welcome to Chandelier Farms. We are so excited to share our dream come true with you!
Just a few minutes outside of Dallas, Texas lies our little slice of heaven. The Barn at Chandelier Farms is perfectly tucked away in the rolling Texas countryside of Terrell, Texas. The charming, well-appointed barn and scenic landscape offer a fresh canvas for your wedding vision to come to life on your big day.
Thoughtful design, hand-selected décor elements and loving touches make our Dallas wedding venue the perfect place to host not only weddings, but rehearsal dinners, wedding showers, engagement parties, and so much more.
Please contact us if you have questions, would like to schedule a tour or request more information on pricing and amenities.
Wedding & Reception Spaces
Our unique Dallas wedding venue offers multiple spaces for your celebration. The rustic barn in white is the perfect wedding reception venue, while the open-air chapel serves as the perfect space for ceremonies.
The Barn at Chandelier Farms is an elegant, rustic, wedding barn venue near Dallas, TX. The crisp, white walls and floor to ceiling create stunning lighting for each and every event.
The open-air wedding chapel at Chandelier Farms is ideal if you're looking for an outdoor wedding venue. Shade, gorgeous architecture, pastoral views and bright light – we just know you'll love this space!
In the beginning, Chandelier Farms was just a dream of ours. With blood, sweat, tears, and a hardworking team comprised of family, good friends and excellent craftsmen, we were fortunate enough to bring this extraordinary idea to life. After a little over a year of construction, we topped it off with many amazing finishing touches and custom appointments.. We adore our venue, from the handcrafted vault door that invites you into our amazing groom's suite, the exquisite imported chandeliers that adorn the ballroom right down to the stunning bridal suite that speaks elegance and romance. And the best part is that we know you will too.

Since our opening in January 2021, we have had many couples say "yes!" to Chandelier Farms. From weddings, quinceañeras, engagement parties, and photoshoots, we do it all with pure pleasure. We feel so blessed to have such a unique venue, and we cannot wait to share the most important day of your life with you.
Frequently Asked Questions
We recognize the importance of each and every event, and we want you to feel confident that Chandelier Farms is the place for you. That's why we summed up a few of our frequently asked questions so you can get a glimpse into your special day and how our team and services can provide the utmost assistance to you. Have a question that isn't in our FAQs?
Feel free to contact us, we are always happy to chit-chat!
Our Couples Love Our Wedding Venue
More than anything, we value feedback from our beautiful couples – it's why we do what we do! See what real Chandelier Farms couples have to say about their experience.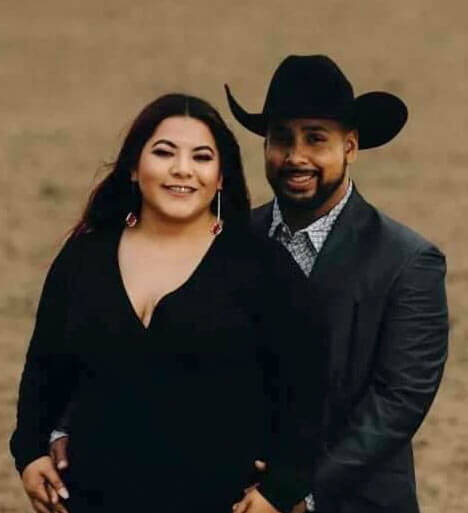 "Randi and her son were really great hosts. Not only did they host the wedding, but also made sure everything went smoothly. The place was very clean and very beautiful. For anyone looking for a venue to have a special event I would highly recommend Chandelier Farms."

- Leo H, Groom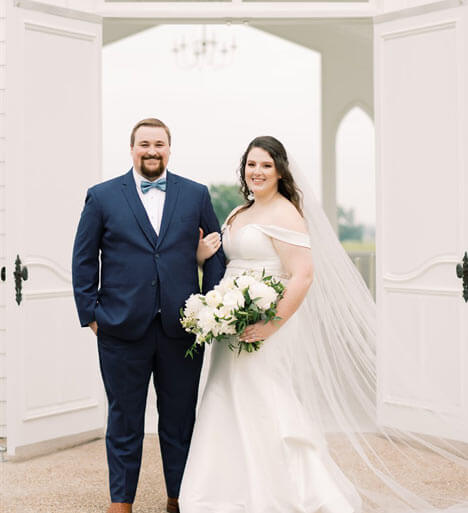 "Chandelier Farms is truly the best venue! We needed to change our reception venue 3 months before our wedding day. It was such a stressful time, but the staff of Chandelier Farms made it such a breeze! They were with us every step of the way & accommodating for our requests and needs. Our day was more than we could have dreamt up! The staff went above & beyond for us. We received many compliments on the venue & reception, it truly is a beautiful space!"

- Madison M, Bride
"There are truly no words to adequately describe Chandelier Farms and the amazing owners and staff that poured their hearts into this venue. We were the very first couple to book with Chandelier Farms back in July 2020 when it was just wooden beams and a foundation. It was incredible to be able to watch the venue be built and our dream wedding venue take shape in front of our eyes.. Every aspect of the venue is detailed and unique. From the imported chandeliers, to the antique doors entering the reception room, you need minimal décor because of its effortless beauty. And don't even get me started on the open air chapel where we had our ceremony, it will seriously take your breath away! The staff at Chandelier Farms goes above and beyond to make your special day perfect.. We are so grateful for Chandelier Farms and its staff for making our wedding the BEST DAY EVER!"

- Brooke R, Bride
From the moment my husband and I toured Chandelier Farms, we KNEW it was the place that we wanted to be married. Every aspect of the venue space is absolutely beautiful— down to even the tiniest of details! The set up is functional, spacious and well thought out. The bridal suite is beyond amazing… truly gorgeous, super elegant and timeless! One aspect of this venue that set it apart from the rest is the grooms suite, aka "The Vault." It's the coolest space and gave my groom and his guys the space they needed to relax and enjoy while getting ready! The owners and staff are wonderful. Their attention to detail is excellent and their communication/response time is exquisite. Above all though, their friendliness is from the heart. We will spend forever being thankful to have been married at Chandelier Farms!!! It is THE most PERFECT venue. ✨

- Madison, Bride

Weddings and Special Events
We believe in love. Celebrate yours here.
We can't wait to hear from you.
Schedule a tour of Chandelier Farms, book your wedding date or ask our team a question! We can't wait to connect with you and make your wedding day dreams come true.